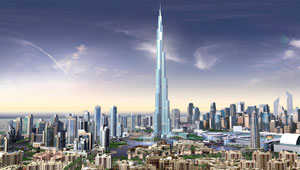 Organized by BizTV Events, ShipTek 2010 excavated the principal role of Marine Engineering, Offshore Technology, Engineering and Communication and Naval Architecture. The event drew the worldwide maritime attention to the most happening maritime hub of the world, Dubai.
ShipTek 2010 constituted a two day International Conference on Shipping, Marine and Offshore Industry and ShipTek Expo 2010 the maritime exhibition provided the right platform to network, strike deals, forge trade relations and take business to the next level. ShipTek Expo 2010 offered a productive business podium for the delegates and a great opportunity to display the new technologies of the maritime industry. Placing the event in an area accessible by rental cars, cheap flights and of course, the sea, meant that the world could converge on this one spectacular location for 48 hours of melding minds and sharing ideas.
The fourth appearance of the International Maritime Video & Excellence Awards for the year 2010 accompanied by cocktails & gala dinner at the most prestigious Hotel Crowne Plaza added an extra dimension and grandeur to the event.